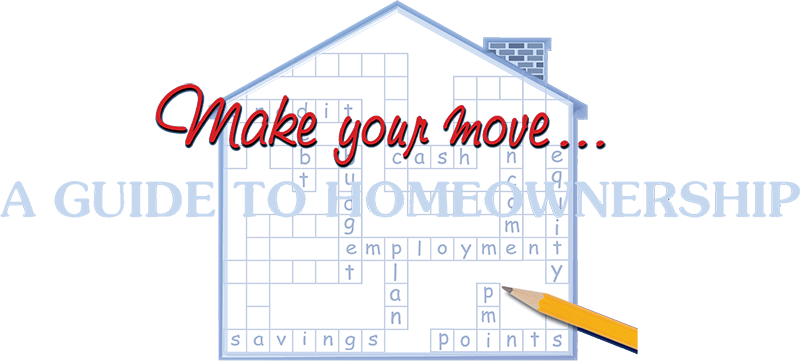 Welcome
Buying a house is an exciting process, but it can also be overwhelming, even intimidating. This course will prepare you for what to expect in the home-buying process and can help you to minimize stress and unwelcome surprises. When you're well informed, you'll be better equipped to find the loan and the house that best fit your needs.
You can realize the dream of homeownership with the help of Make Your Move … A Guide to Homeownership.
Instructions
Only the person issued the log-in and password is authorized to take this course. Please type your user ID and password carefully, including all dashes. The user ID and password are case sensitive.
Upon entering the program, you will be asked some basic questions (demographics). Please reply to as many questions as you feel comfortable answering. After answering these questions, you will be directed to the Make Your Move pre-assessment. Don't worry if you don't know all the answers; the goal of Make Your Move is to help you learn this information.
After completing the pre-assessment, you can move to Chapter 1. After you have finished Chapter 1, complete the Chapter 1 post-assessment. Continue through Chapters 2 through 11, completing a post-assessment after you finish each chapter.
To enter the course, please click on the student log-in tab at the upper hand portion of your screen. Good luck! Please note: Although completing Make Your Move is educationally beneficial to you, completing this course does not guarantee that you will be able to qualify for a mortgage loan.